Hard Cases for Starter and Half Sets
4 October 2009
---
Budget priced hard-sided cases are now in stock made in Pakistan originally as compact cases for air travel for smallpipes and Highland pipes. They fit Starter Sets easily, and half sets by removing the outer ends of the bass and baritone drones. There's room for some extra padding and a modest amount of maintenance supplies, an extra chanter, whistles etc.
Outside dimensions are about 23 3/4" long, 9 3/4" wide and 4 7/8" deep or 604 cm x 248 cm x 124 cm.
---
Here's the case with a Daye Starter Set and a B whistle.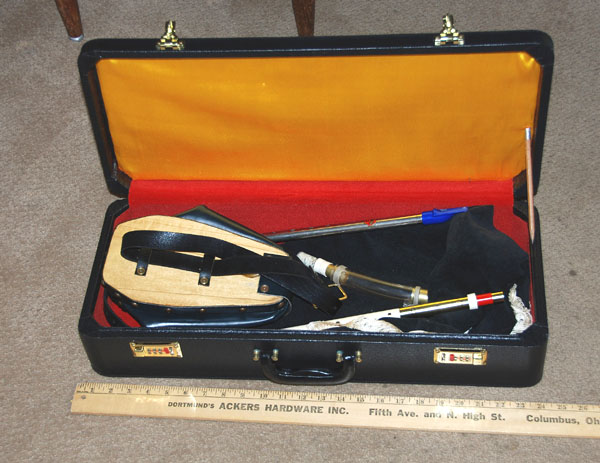 ---
Here's the case with a Daye Half Set and B whistle.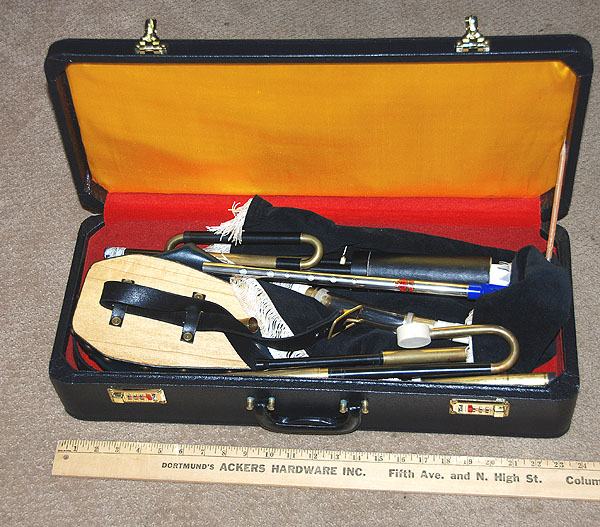 ---
Since these cases are a bit smaller than the common Highland cases, we're offering them at $50. Shipping price $25 alone, free with Sets and Set Kits.
We have many cases in stock now, so there are no wait times.
Questions, special order questions email David Daye by clicking here.
---